You can probably tell by it's name, the landing page is literally where you la nd after you click on a web link. It's your digital shop front, and it's damn important.
The landing page is your customers first impression, it promotes your sales pitch and stimulates user interest. This article will outline three strategies you can adopt to obtain an effective landing page which conveys ideas, converts into sales and grows your business.
Make your messaging clear, concise and easy to act upon.
Clarity is key to landing page success. Forget trying to cram in all you have to offer on one page. A clear and concise strap line and powerful call to action is far more effective.
A strong, to the point headline backed up by an informative sub-headline is essential. The page layout should be simple, with well aligned text and images. A formidable logo or brand presence is also desirable as it reminds the user who you are and what you do.
An example of a clear and concise landing page is mailchimp.com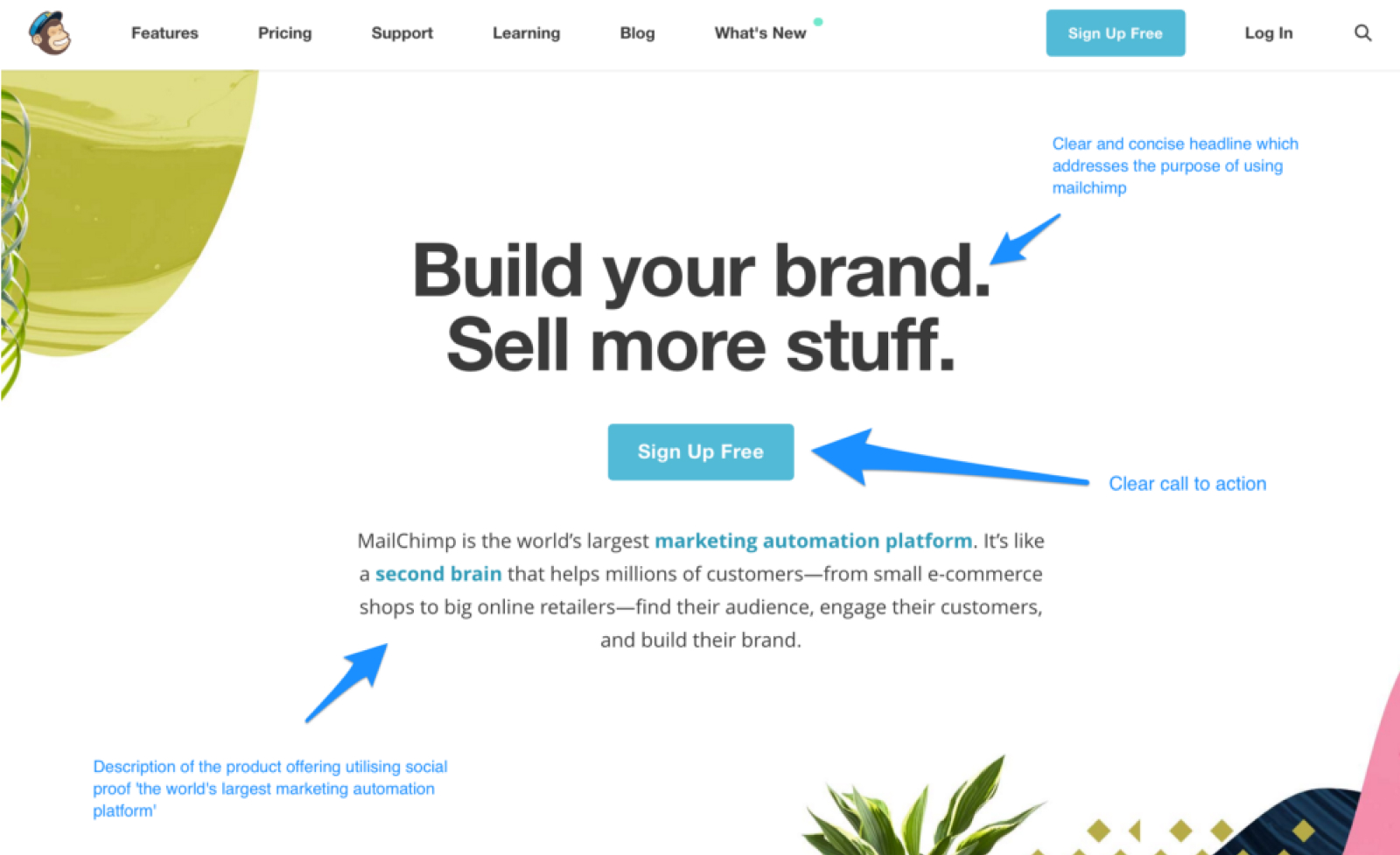 Their headline is strong and clear, addressing the purpose of using mailchimp at a core level which all businesses owners can relate too.
The explanatory sub-headline reveals more about the platform without overwhelming the user with unnecessary information and utilises social proof to establish trust.
Overall, the approachable, simplistic layout ensures a high level of user satisfaction.
When considering your landing page
Ask yourself what message you are trying to put across and try to produce put it the most condensed simplest way.
Consider who your audience is and what copy will resonate with them
Get rid of unnecessary clutter which distracts from your main point
Outline a clear user journey and call to action
Optimise your visuals
Following on from keeping things clear and concise, we can utilise your visuals to simplify powerful products.
When considering text, play it safe and stick to using black and white. If you're using black font, use an off black not a true black. This is much easier on the eye. Just like this nice medium article you're reading right now.
We can utilise visuals to make sense of complicated concepts.
Rather than overwhelming the potential customer with massive feature lists. Slack utilised simple illustrations like this one to connect their product to the workplace.